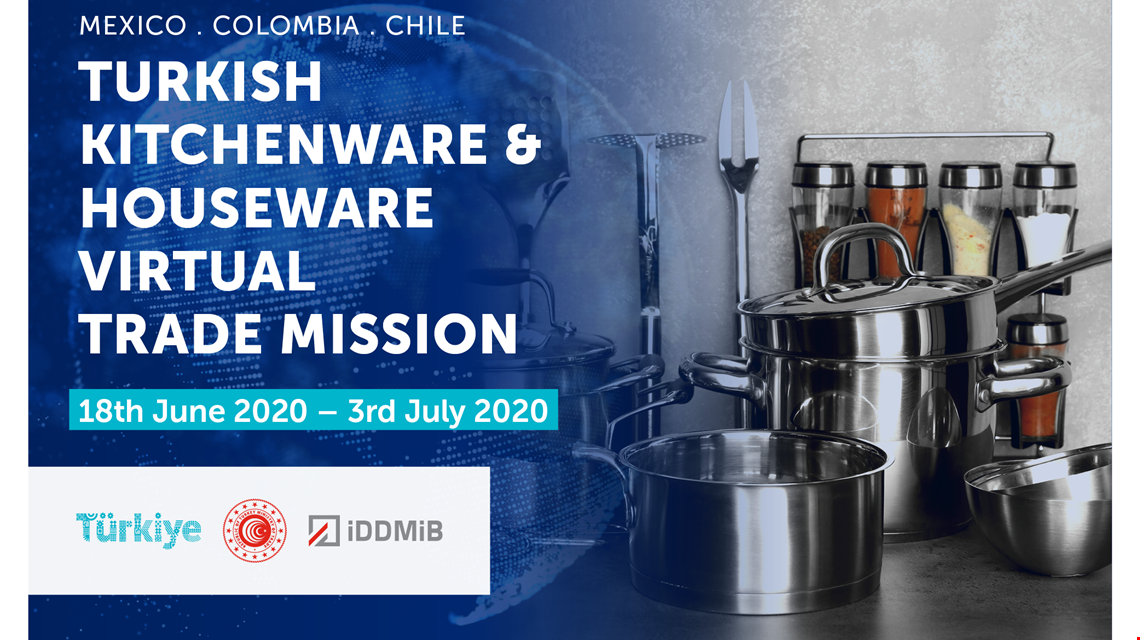 TURKISH KITCHENWARE LATIN AMERICA VIRTUAL TRADE MISSION
To support and promote the export of Turkish Kitchenware sector amidst the turbulence due to the pandemic, İDDMİB organized a "Virtual Trade Mission" to Latin America region including Mexico, Colombia and Chile between 18th of June and 3rd of July 2020 under the auspices of Turkish Ministry of Trade.
In total, 174 B2B meetings were conducted between 26 Turkish companies and leading Latin American distributors, representatives and market chains. On 15th June 2020, a webinar with Turkish Commercial Attaches of Mexico, Colombia and Chile was organized to provide up-to-date information to the mission participants prior to the event.