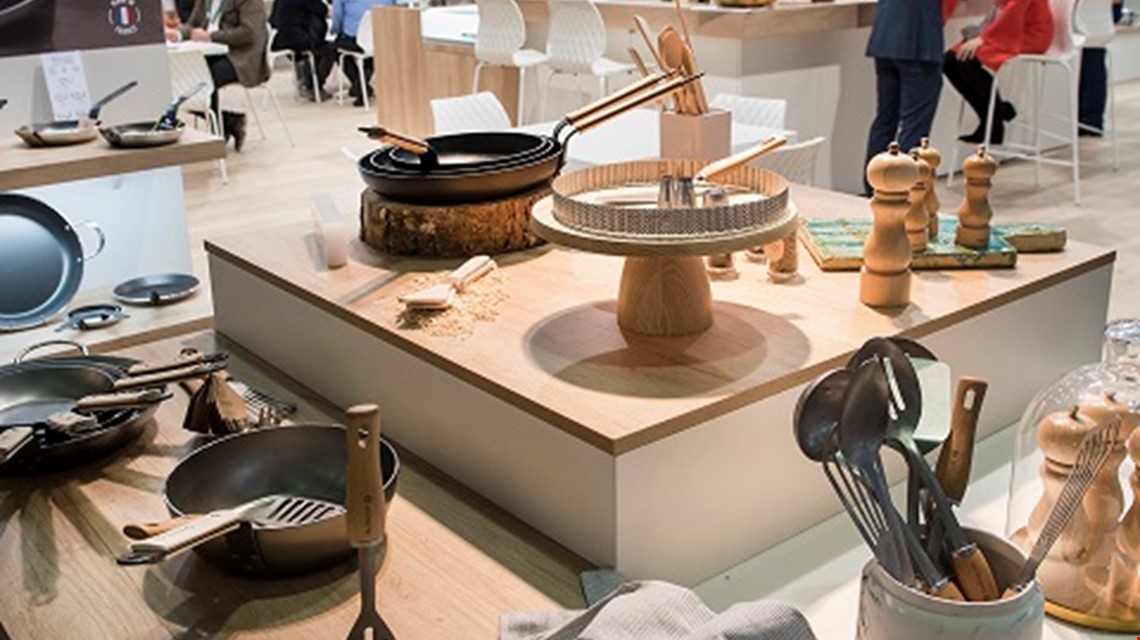 One of the world's most important consumer goods trade fairs, 72th annual edition of "Ambiente" was held February 7-11, 2020 in Frankfurt, Germany.
In 2020, Turkish National Pavilion was organized for the 25th time since 1996 by İstanbul Metals and Minerals Exporters' Association (İMMİB) with the participation of 67 Turkish Kitchenware & Houseware exporters.
Turkish Kitchenware products made of metals, porcelain, glass and plastic were exhibited in Halls 3.0, 12.0, and 12.1 on a total stall area of 1368 m2. Together with individual exhibitors, 184 Turkish Kitchenware companies in total exhibited in Ambiente 2020.